Uniform Update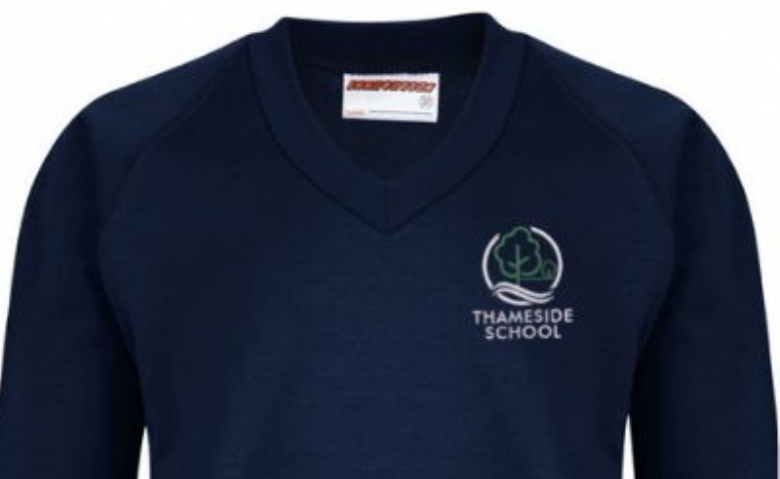 It has been lovely to see children starting to wear our new school uniform. This is available to order from our new supplier Trutex in Didcot ,14 Cockcroft Road, Didcot OX11 8LL or online Thameside | Trutex Schoolwear Didcot (myschoolwear.co.uk) No one is expected to change to the new uniform straight away. As children grow out of existing clothes, please replace these with the new uniform. We will expect all children to be wearing the full new uniform from the start of term in September 2023 (In 18 months time).
V-neck Sweatshirt £10.00

Sweatshirt Cardigan £12.50

T Shirt £5.50
Book-bag £5.50

Gym Bag £5.00

Plain navy-blue joggers £9.00

Plain navy-blue sweatshirt £9.00
White polo shirts, dark grey trousers, shorts, skirts or pinafore dresses can be purchased from any shops. In the summer children can wear blue checked dresses.