Admissions - now open for September 24!
We are currently taking bookings for tours with the headteacher for admissions to reception in 24/25 - please do contact the office for a visit. We would love to meet you!
****NEXT OPEN MORNING - TUESDAY 5th December 9.30-10.30am*****
Main School
Thameside Primary School is an Academy which forms part of the Vale Academy Trust (VAT). We follow the Admissions Policy listed on this page, and Oxfordshire County Council (OCC) deals with all our admissions for primary school age children.
Applications for starting school in September 2024 should be made between 1st November 2023 and 15th January 2024 (closing date)
Key dates when applying for infant or primary schools | Oxfordshire County Council
Reception applications | Oxfordshire County Council
When OCC allocates places to children reaching statutory school age, there may be a greater demand than there are places available. In cases like this, over-subscription criteria will apply in the allocation of places. Please refer to our Admissions Policy for further details.
Thameside Primary Admissions Policy 2023-2024
Thameside Primary Admissions Policy 2024-2025
Information about school appeals can be found here: Appealing for a school place | Oxfordshire County Council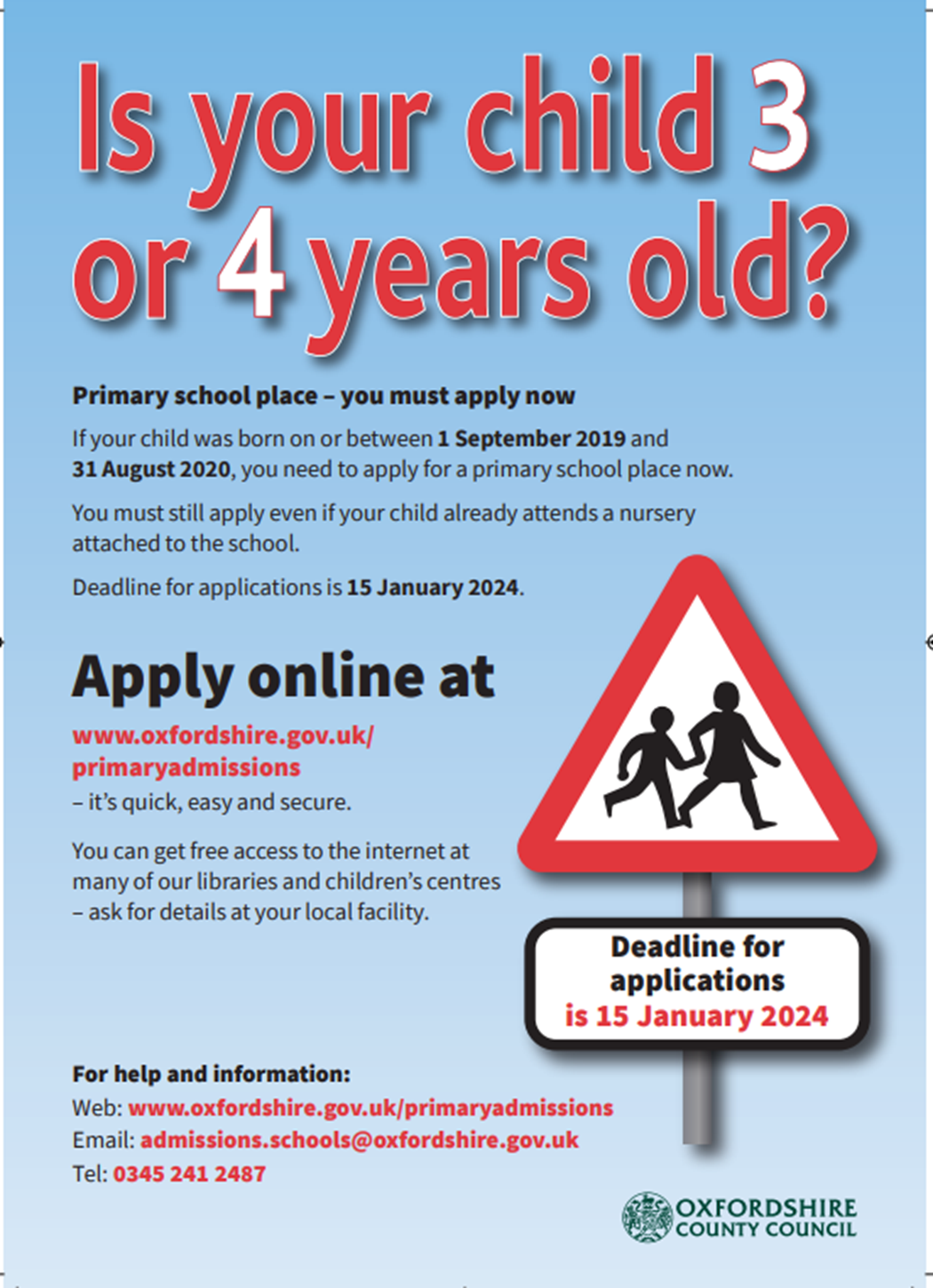 ---