Family Support, Mental Health and Wellbeing
Families and children
At Thameside, we place great value on nurturing and supporting our families and most vulnerable children, as well as establishing a culture of emotional wellbeing and resilience for all. Promoting positive mental health is a core focus of our school. Alongside our PSHE curriculum and our focus on the 'five Rs' (learning to learn skills) we offer a wide range of support for our children and families.
Should you need any support, please do get in touch with our Home School Link Worker (Alison Winder) via the Office (or pop in and see them at drop off or pick up).
Our key policies linked to this area, can be found under our policies page here
An overview of our offer can be found below:
A dedicated Inclusion team, including an Inclusion lead (who is also our SENCO) and an experienced Home School link worker who provides individualised nurture support to children and families
A trained Senior Mental Health lead supported by a Mental Health school 'working party' who work collaboratively with school stakeholders to develop our school mental health offer.
Several staff members accredited as 'Mental Health First Aiders'
Access to family links courses (led by our home school link workers) Parent Zone | Family Links | Emotional Health Training
Celebration of key events, such as World Mental Health Day
Our 'Star Club' to provide nurture support to children who need it, for example Young Carers
Social skills and communication support groups for children
Nurture groups led by Abingdon school peer support students
Signposts on the newsletter to local warm spaces and foodbanks
Support for families in using IT and completing administrative forms
A focus on the 'Zones of Regulation' to support children in managing their own feelings and emotions
Our brand new nurture room - named by the children as our 'Calm Cave!'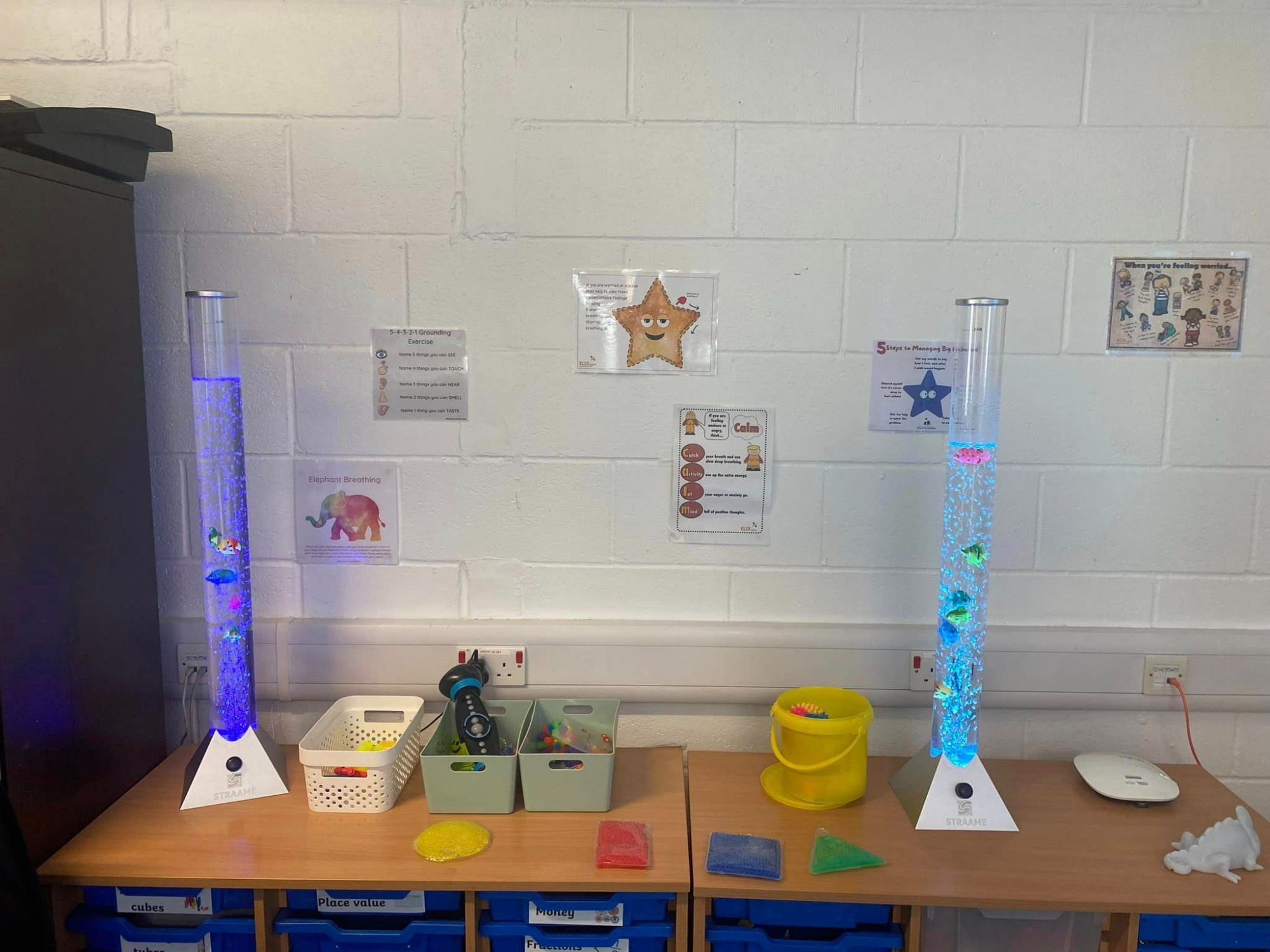 Workshops and community events, for example, our family 'festive reading cafe' and book swaps/sale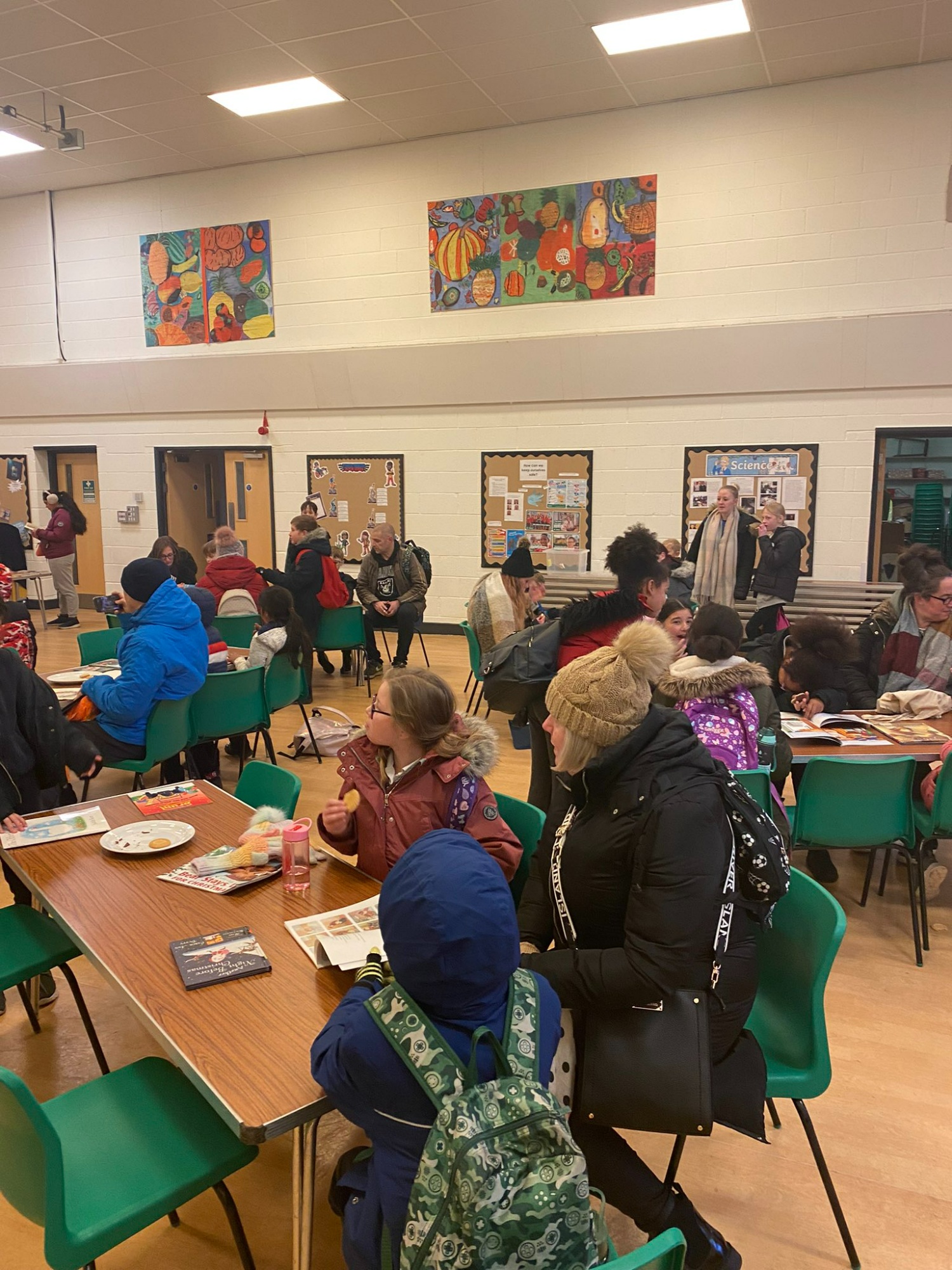 Yoga offered across the school - clubs and workshops for 23/24 - Watch this space for more information!
Termly Wellbeing Newsletters for families and helpful links
Please also look at 'Thameside In Touch' for more information and links to further support and updates. Additional resources for parents can be found below and in our reception area:
Mental Health and Wellbeing - Teaching Resources - BBC Teach
Child in Mind | Podcast on Managing Children and Family Mental Health Problems | Anna Freud Centre
Young people's resources - Mental Health UK (mentalhealth-uk.org)
Young carers: who are they and why do they need support? | Action For Children
Getting help for mental health — Oxfordshire Mind
Our Staff Wellbeing Offer
At Thameside Primary School we value all of our staff and believe that having a healthy team is essential for the effective running of the school and the education we provide to our children - we are committed to ensuring that staff feel happy, supported and valued. We understand the importance of providing a comprehensive Staff Wellbeing Offer for all our staff to access to support them and their wellbeing.
The World Health Organisation defines good mental health as:
A state of wellbeing in which the individual realises his or her own abilities, can cope with the normal stresses of life, can work productively and fruitfully and is able to make a contribution to his or her own community.
At our school we have worked hard to ensure that wellbeing and mental health is integral to the school's ethos and culture and that workload is carefully considered when changes are made.
Cultivating a Mentally Healthy School Environment
We believe that wellbeing at work is maximised when staff feel valued, have good levels of workplace collaboration and are trusted to act with autonomy. Good Staff Wellbeing has benefits for our staff and for the school, and is essential for cultivating a mentally healthy school environment. Benefits of effective Staff Wellbeing includes:
Increased productivity of staff and teachers
Reduced stress-related sick leave absences
Improved job satisfaction
Reduced staff turnover
A more resilient workforce
Enhanced reputation
Improved outcomes for all pupils
We have a dedicated Senior Mental Health Lead (Mrs Youngman) and Mental Health and Wellbeing nominated governor (Sandra North), who focus on improving the wellbeing of staff and positively encourages employee engagement. The purpose of this role is to help implement and support wellbeing and staff engagement through raising awareness of wellbeing activities, promoting healthy lifestyles and positive mental health.
We have also signed up this year to the DFE wellbeing charter as part of our commitment to supporting staff wellbeing. Other actions that have been taken include: a review of policies such as feedback and marking, wellbeing time for all staff each year, regular staff 'shout-outs', a staffroom 'book swap' and dedicated time to complete key tasks such as report writing. Mental health and wellbeing is included in staff induction every September.
A staff 'well-being charter' is also being developed as part of our offer and our Senior Mental Health Lead sits within a Trust Mental Health Leaders from group that meets on a regular basis.
We recognise that all employees may need additional support and guidance, not only whilst they are working, but also sometimes in their personal lives. We provide all staff with access to an Employee Assistance Programme (EAP). The services include a confidential 24-hour helpline to support staff through any of life's issues or problems, counselling, financial advice and wellbeing support.
Useful Wellbeing Resources
Supporting Staff Wellbeing In Schools